After seeing knobbys post with his previous cars I thought I'd post mine up. I don't have pics of the first 3
I actually started out on bikes when I was 17 and didn't bother with cars until I was 19. My first car was a mk2 breadvan polo total POS and it ended up wrapped round a tree when I was showing my mate how I could slide the car round corners oops.
Next was a Kia pride 1.3 beast again I had bikes so it was a cheap car for winter use.
Then I finally got a good job and bought a 03 fiesta 1.4 zetec spanking new and that's where I finally started getting into modding cars.
After 2 years it was time for a new car and I bought a black fiesta zetec S which I turned into an ST rep including the full leather interior. This car was my pride and joy.........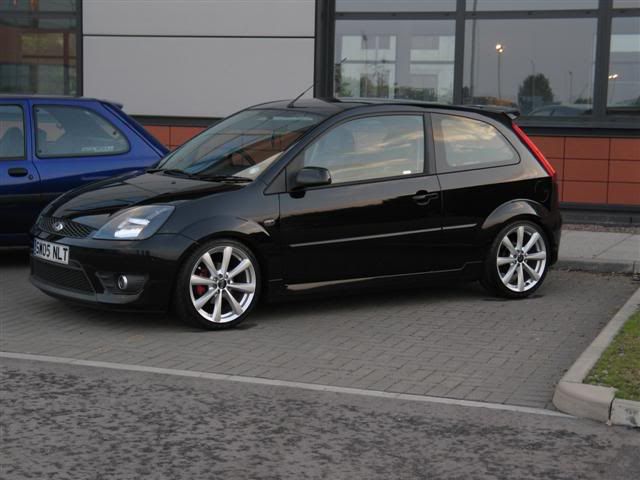 .....until I got my current job in 06 and started making real money. I only had the zetec 9 months when My dad came home with a brand new phantom black A3 8P2 2.0 tfsi s line and mentioned they had a white one in the show room. I had basically just signed my new contract and was in Audi the next day doing a deal on an Ibis white A3 S line.
As I got it
And in its final guise with bentleys and lowered on coils
After 3 years I was in Audi getting the ac compressor replaced under warranty and I saw a sprint blue S3 sitting and within 30 mins it was mine.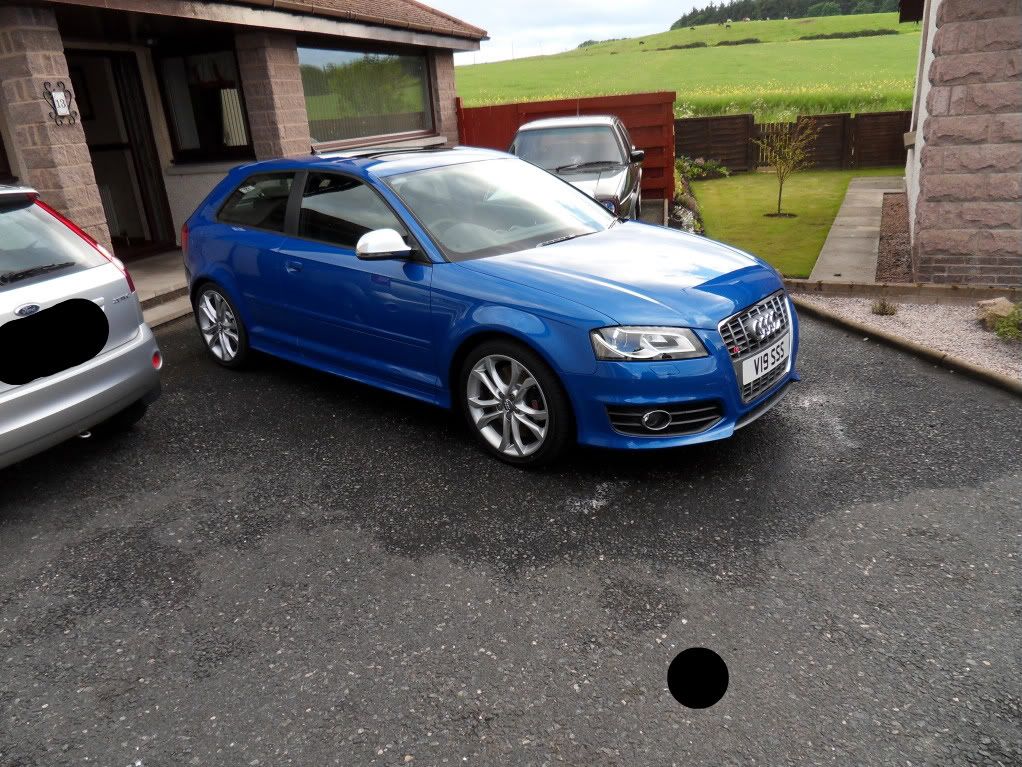 I said I would keep this one standard but that lasted about 2 days then springs were on it.
Then the wheels and stage 2
After 3 years it was put back to stock and traded in for the current RS.
In 09 I also bought a mk2 ABF in oak green. It was mintish on top but I wanted to build a show car and so had it stripped for a respray at which point it was found that underneath resembled Swiss cheese. And it was not repairable.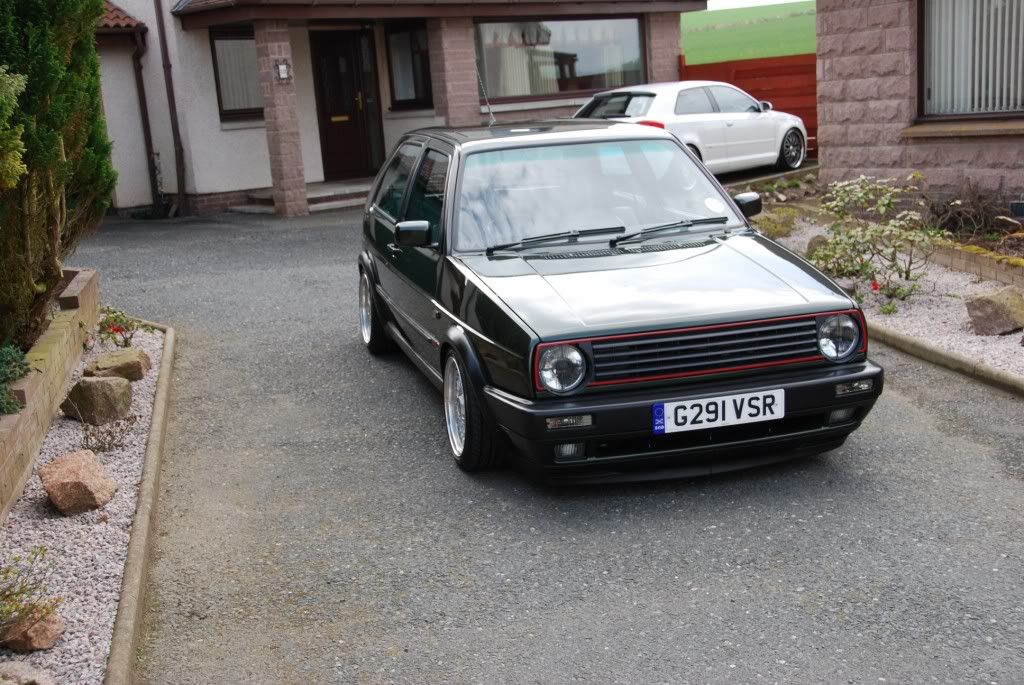 So I ended up going down south and buying a mint mk2 to reshell my one as I had spent thousands and wanted to have a mk2.
This is whee it all went wrong I handed both cars over to a local Vw specialist to have the white one stripped smoothed and painted ibis white with all parts underneath powder coated red and everything from the green one swapped. Unfortunately as I work abroad I wasn't there to see the progress and the 2 cars were left outside rotten for 2 years. When I got home this year I went to find both cars fucked in bits and nothing done. So I lost all interest and decided to break them. I now have a shell sat at my mates with an ABF in it and my garage full of shit. No mk2 and about 12k out of pocket. To say I was gutted would be an understatement.
I have also always had bikes and currently I have
09 GSXR1000 LE had from new and spent a load on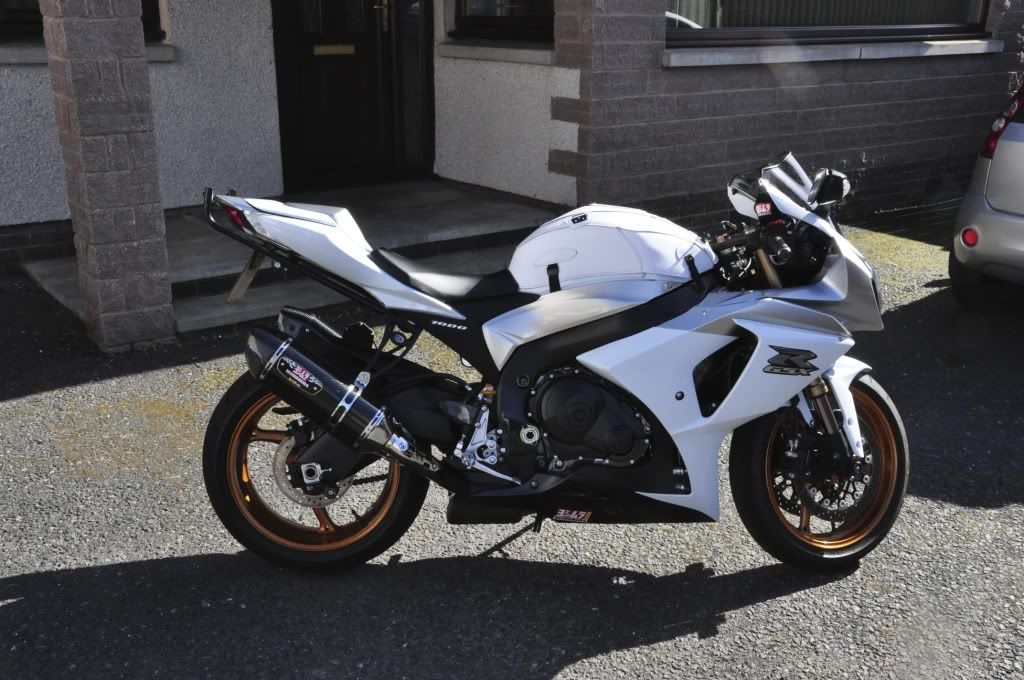 And this year I added 12 triumph Speed Triple R